He's the young ol' age of 46 this year...Tyler says "hey, you have a 4 just like me!"
it's been years since he's ridden the alpine slide...Unfortunately, they move so fast I wasn't able to get many pictures...
Enjoyed mini golf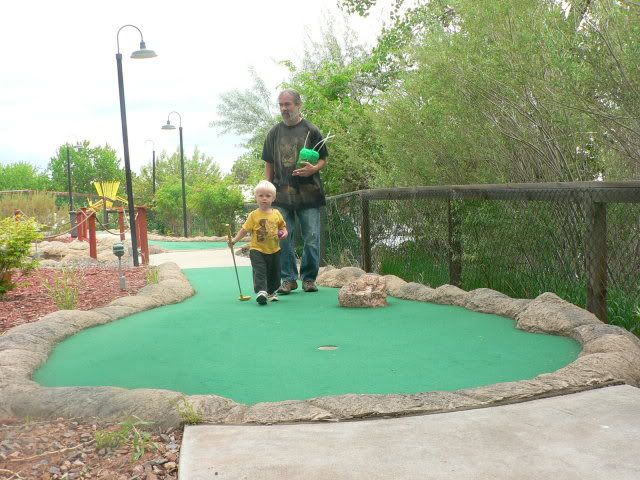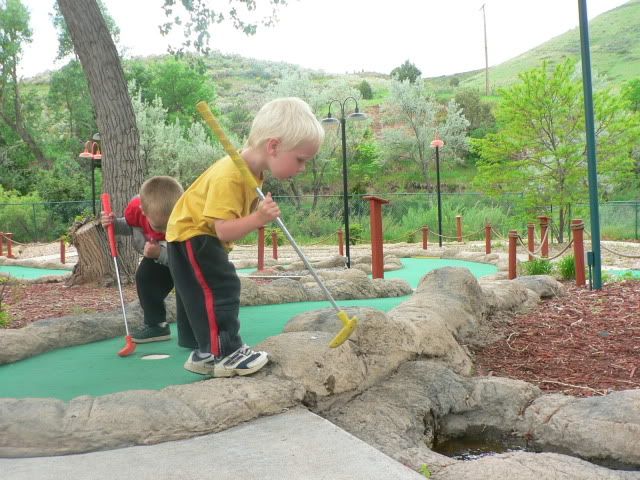 *gasp!* Harley & Tyler sharing nicely!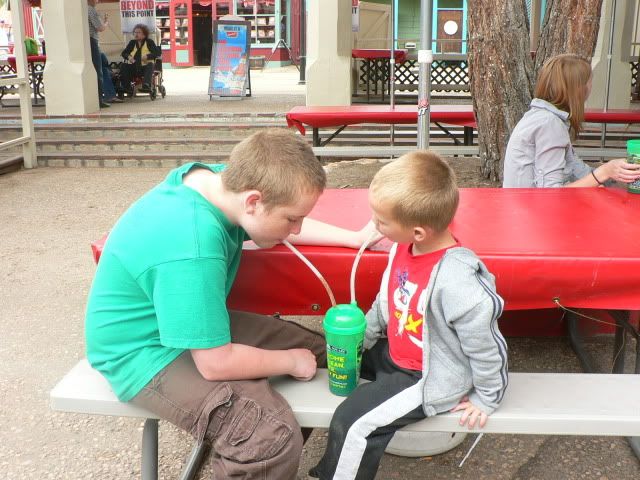 Amusement park rides: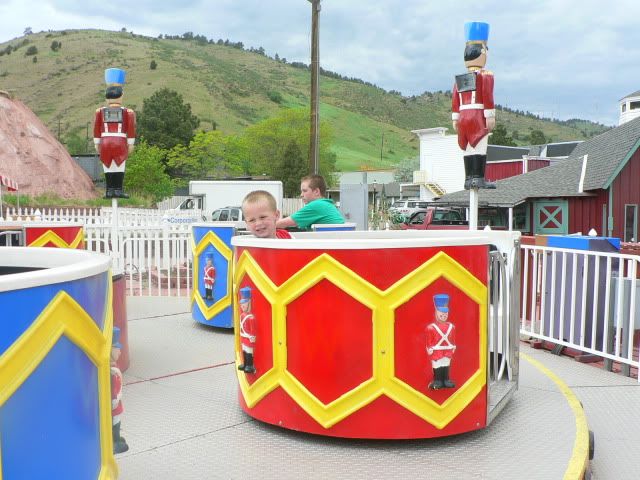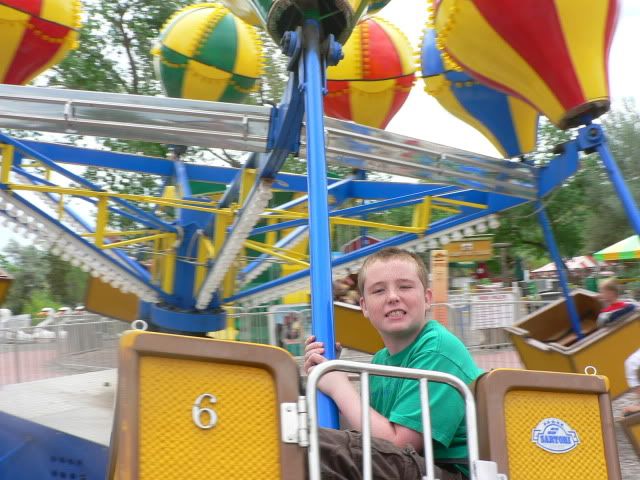 They had mini go karts for the little guys (but Zac was STILL too short to drive one himself :()
The ONE ride that Zac was able to ride :( Poor guy!!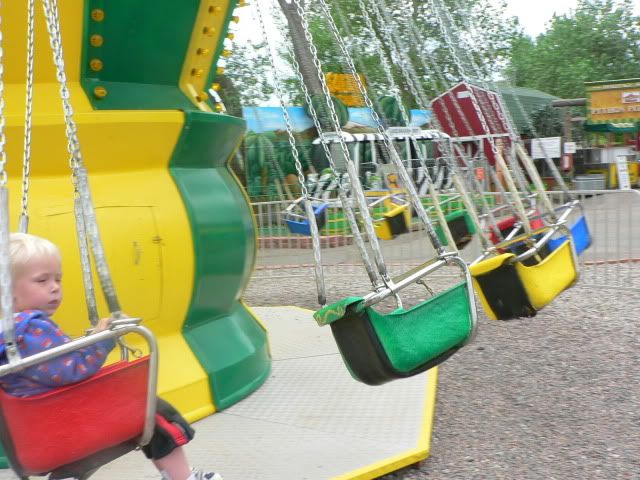 Harley drove his own go kart!!!!
Tyler got to ride in one driven by Kelly:
And Zac was SOOOO upset they wouldn't even let him ride :(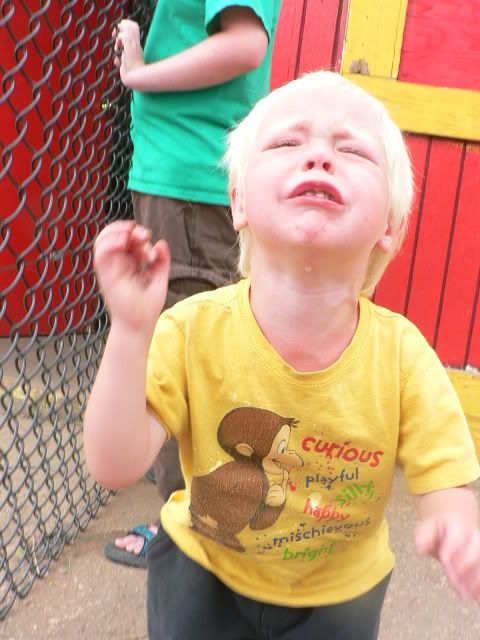 Harley - JAILED!!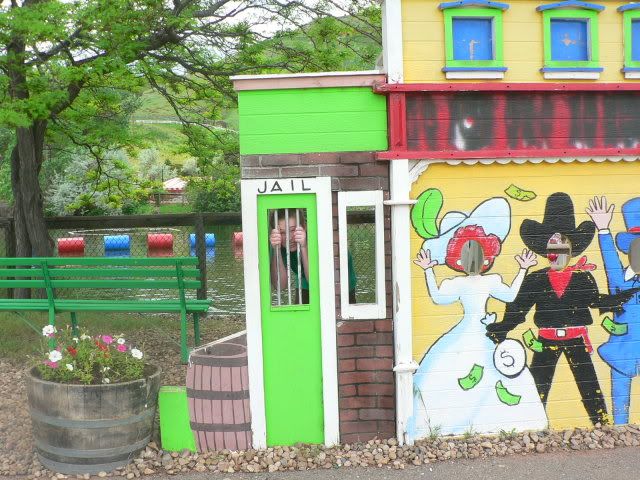 Tyler, Harley & Kelly:
Tyler....
Andrew had to create a rule: