It's been a busy month so far. I am kind of bummed that the pictures I've been sending via cell phone to my blog aren't working :(
So now it's time for some picture overload....
June 1, 2010, we visited a park near Creative -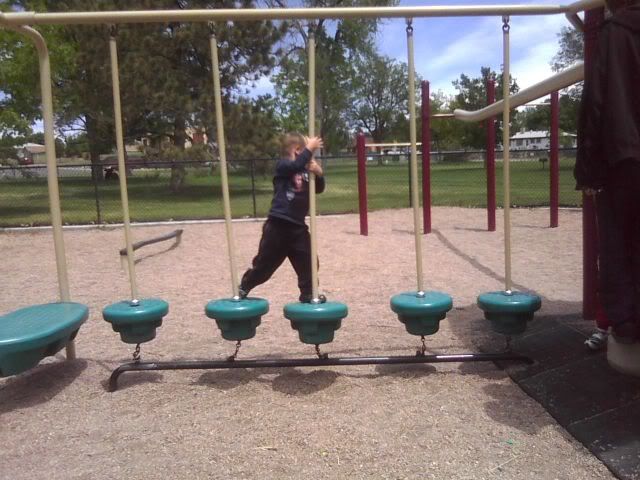 Rob & Tyler were hiding from Zac - but he found them!
June 3, 2010 - Andrew's Birthday!
We went to Heritage Square and the Alpine slide...pictures from that outing will be in a different post...eventually!
June 5, 2010 - Triceratops Trail, Dinosaur Ridge, Golden CO, the Clear Creek White Water Park in Golden and Lions Park in Golden

It was a total of approxmiately a 1 mile walk in and back (round trip) through Triceratops Trail - Had never heard of it or been there before. They explained that this used to be a river bed and when the mountains rose, the dried up river bed turned vertical...the clay was mined out of it and they found these fossils and the "underside" of the footprints from the dinosaurs. Some of the places we had to walk down to, like this one:
(this is the view from the trail above)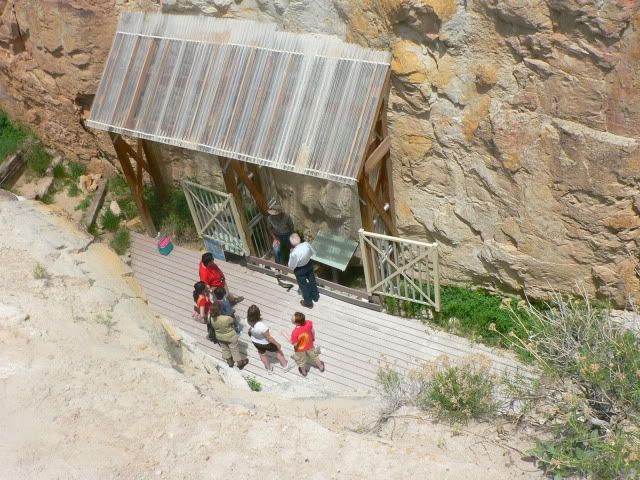 See the "footprint?"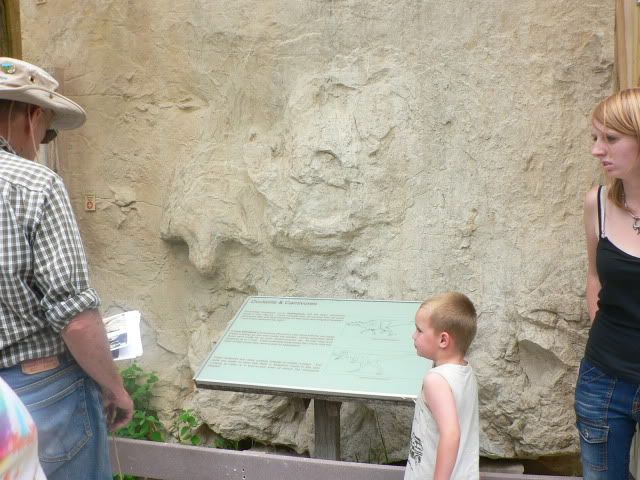 This area was discovered when they were building Fossil Trace Golf Course, so it overlooks the golf course....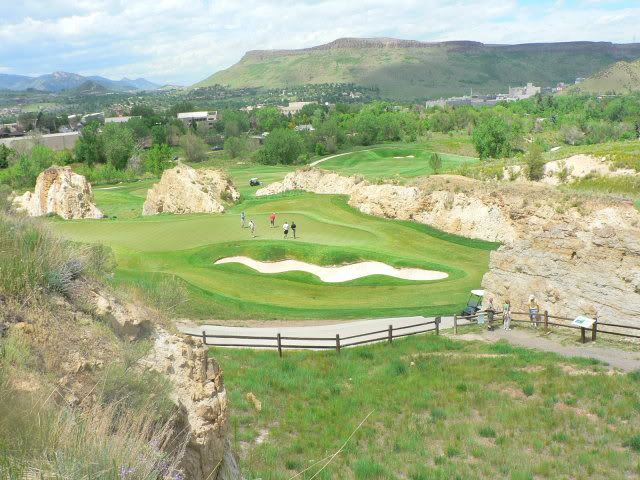 One of the 'valleys' created when they were done mining the clay:
another footprint further down the trail: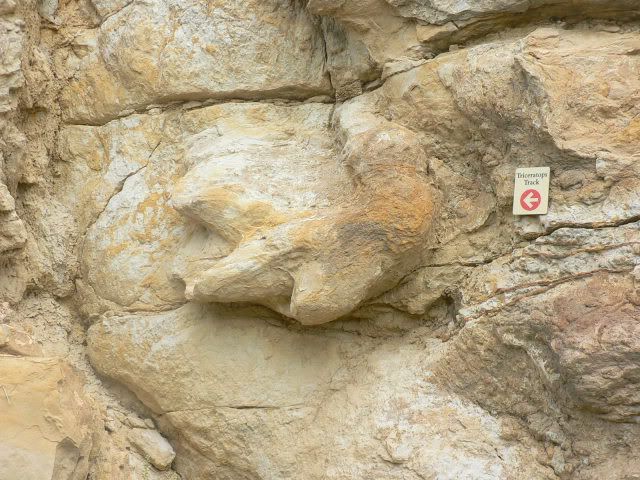 a palm frond impression: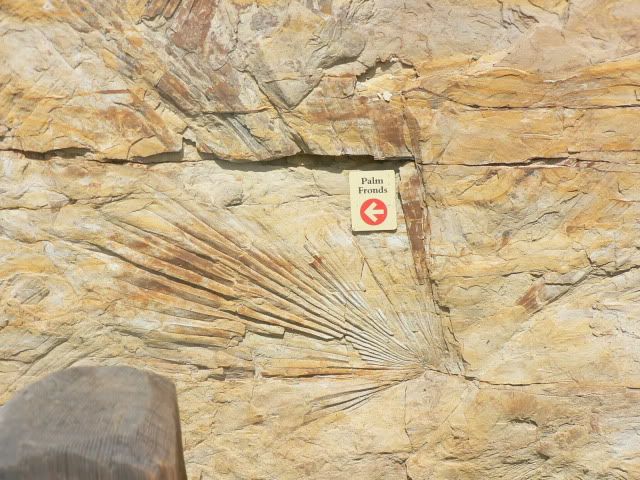 and then to the White Water Park -
the river was VERY high, VERY cold
A very young kayaker - about 8 years old and a PRO!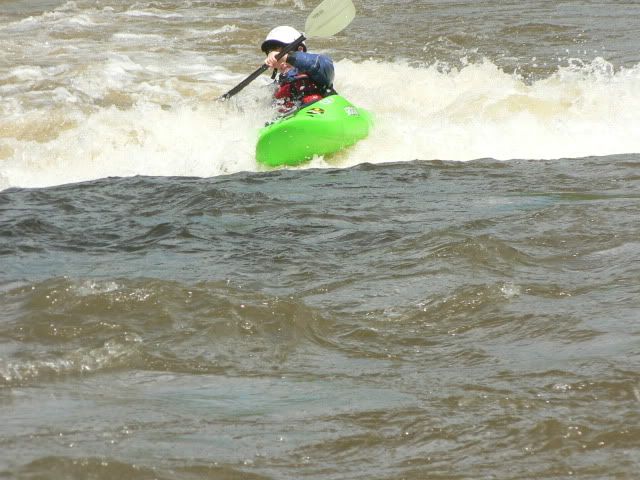 Mom & Tyler were the only ones brave enough to wade into the ice cold water with our feet :D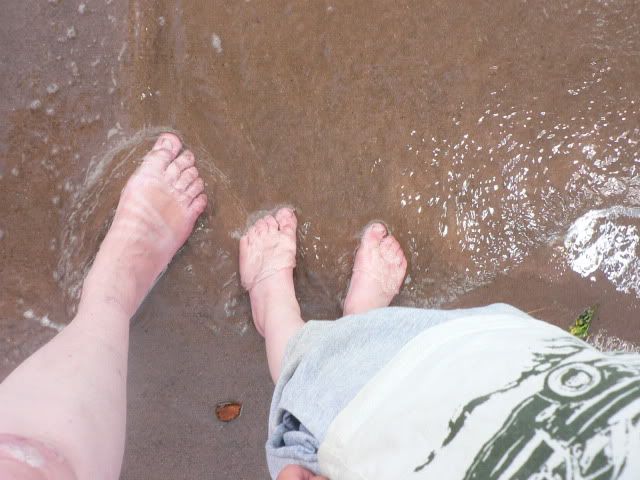 Lions' Park (the rest of the pictures are on my camera phone card, which is not available right now)...
Zac's favorite is the swings...he seems to be afraid of most slides...:(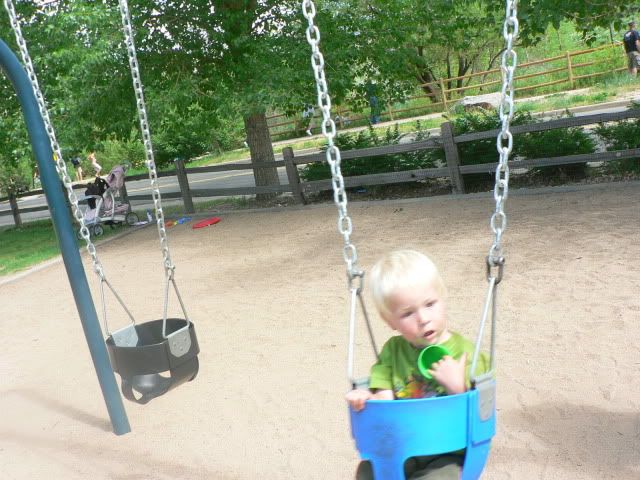 June 5, 2010 in our own front yard:

My beautiful daughter plucked the first full blooming flower off our rosebushes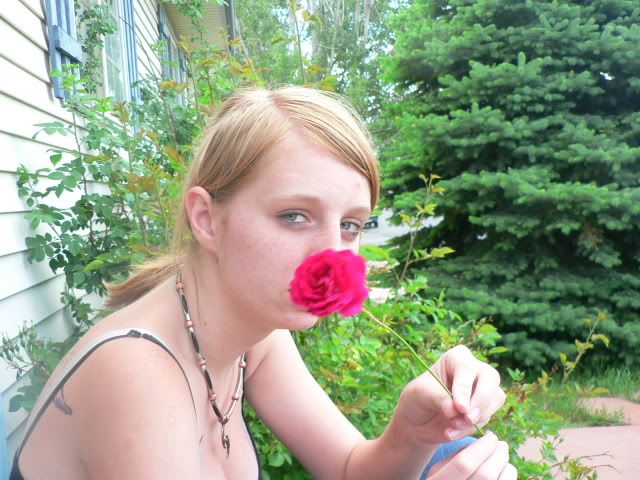 A very rare, very nice picture of Robert: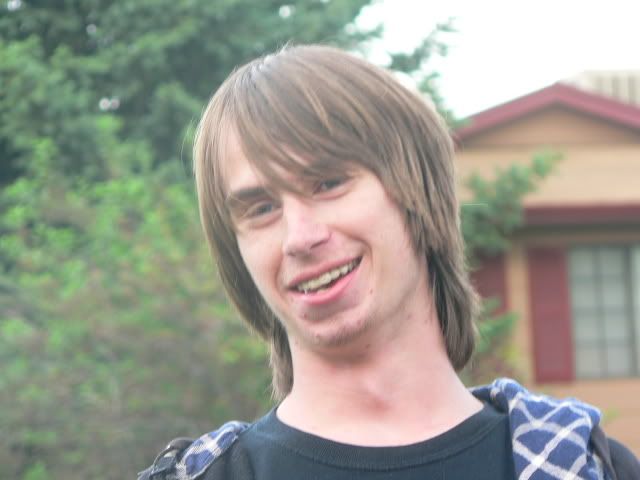 a nice pic of Tyler
My littles in the driveway: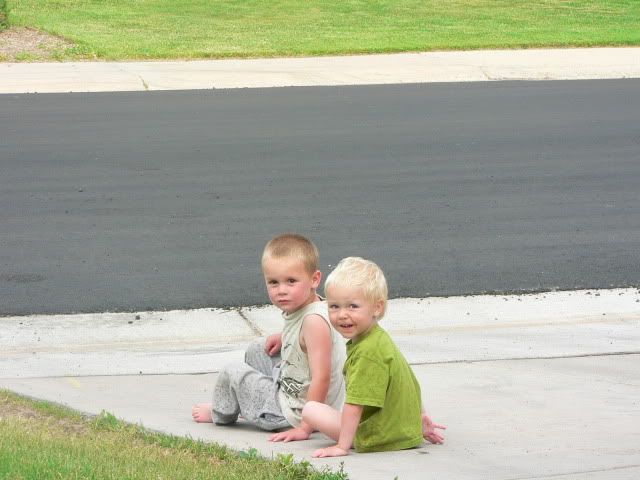 Zacky giving mommy a flower <3 href="http://s118.photobucket.com/albums/o86/teesa1969/June%202010/?action=view&current=P1050364.jpg" target="_blank">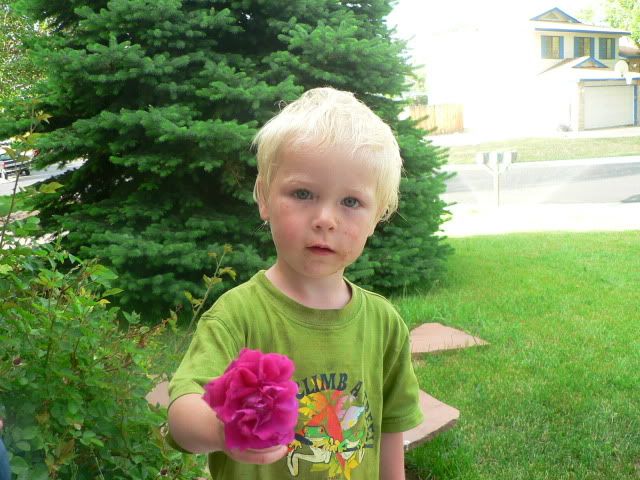 June 7, 2010, Harley's first day of camp
...he was so excited to go!!