Not sure if I want to start a new "feature" here? Not sure what to call it...but as my children grow, I look at old pics and wonder...what do they look like next to each other? :))
So here's Robert & Kelly in 1996: (Robert is 4 and Kelly is not quite 3) at the Train Museum...I'm thinking of taking them back there and posing them for the exact same picture...after all Zac & Tyler have never been to the Train Museum....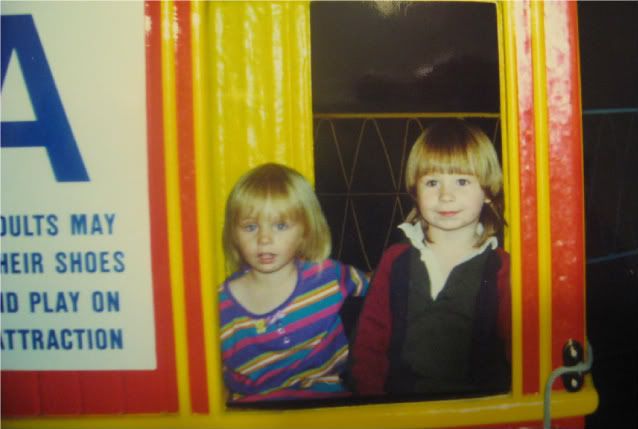 And here they are about 2 weeks ago..at age 17 and 15....