If you read regularly you know I went through Tyler and Zachary's toy stash last week. I posted it on Freecycle and there was a family with a 4 month old and 9 year old who's dad had just lost his job. I gave her 4 boxes (plus) of toys for her to go through for her 4 month old....
We got a $30 gift certificate for a turkey and Andrew's not interested in using it so I called this family back and we are making up a food basket for them and including the turkey certificate...we also ran across a lego caslte in our garage that Harley built once so we are going to pass that on to her (it's been in our garage for well over a year now) for her 9 year old son -- it may not be in the box brand new, but it's only been used once and then put away...the book is still in brand new condition too...I wish we could do more for this family but it still feels good to pass on what we can...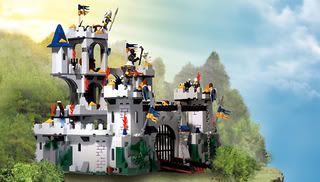 There was also another request for maternity clothes as a Christmas present for a pregnant teen in our area. I have some things still new with tags that I had purchased for my pregnancy with Andi that I'm thinking of passing on. I don't know that I'm ready to give up more of my maternity clothes but it's the season of giving and maybe it will bring me good karma for getting a bfp on New Years' Eve?
Oh and I have to add one picture I tried to take of Zachary wearing his Santa hat...it doesn't stay on long but I got the best picture I could :)
Ok off to get the food basket ready for this lady and start on my chores before the boys get up!!