Red Rocks...I LOVE that place...I've lived in Colorado for 27 years and still have not managed to take at least one trip down each of the trails that run through the park. I am so proud that this is 'in my backyard'...About 10 minutes from my house so a quick easy trip!
The Ampitheater ---
from the top rail
(If you look closely you'll see some guys on stage playing music).
The Stairs!! UGHHH!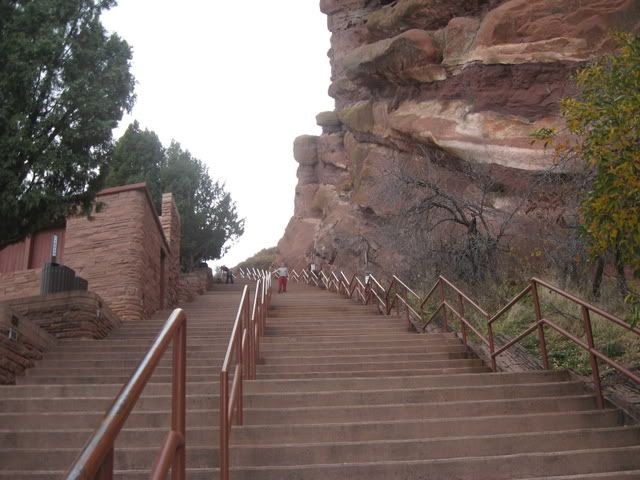 If you look closely in this one you will see Harley on the upper right hand side. I am so, so proud of him!! He made 2 round trips on the stairs and ran halfway down the bleachers and back...not one complaint and a great workout for him!! Unfortunately, Kelly got quite the workout too ... Tyler would only allow her to walk him around (and she gave in...and I let her!) If you will look and squint real hard to the upper left hand side of this picture, you'll see Kelly & Tyler too!
That's all the pictures we got of the ampitheater...but we got some more I think you'll like....
Harley, Kelly & Tyler heading up a trail...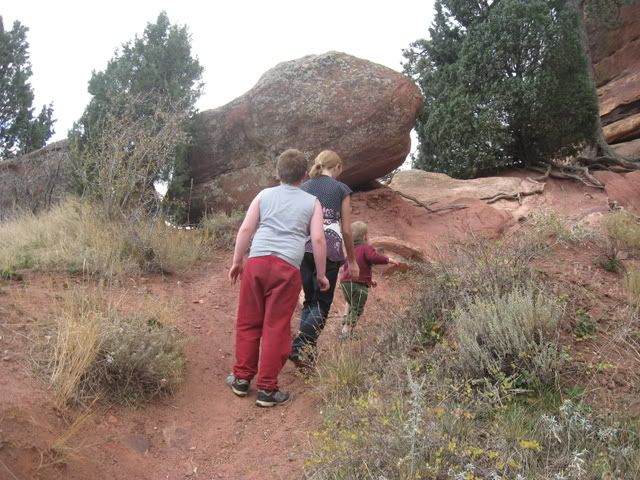 Troy, Andrew and Zac, Kelly and Tyler and Harley (Robert was being a little ... anti-social, but was with us...in body only)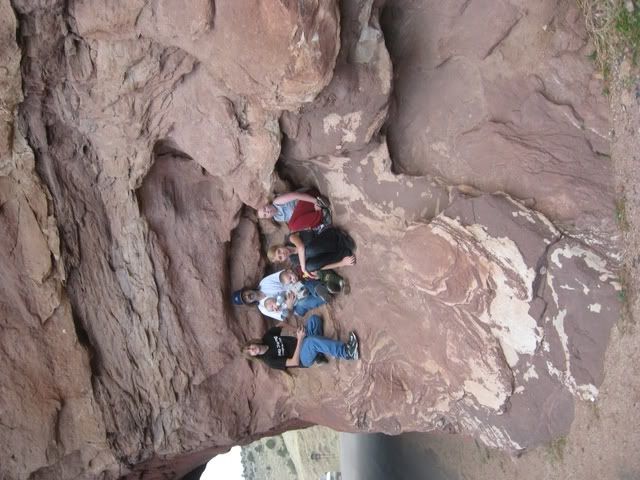 Ahh, here's one with Robert...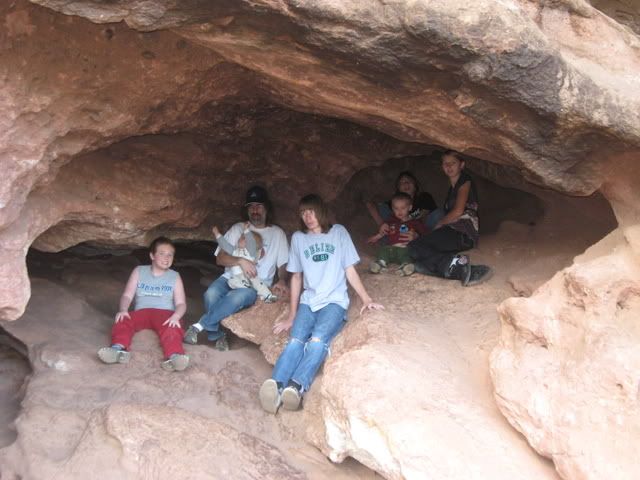 A view of how large the arch is...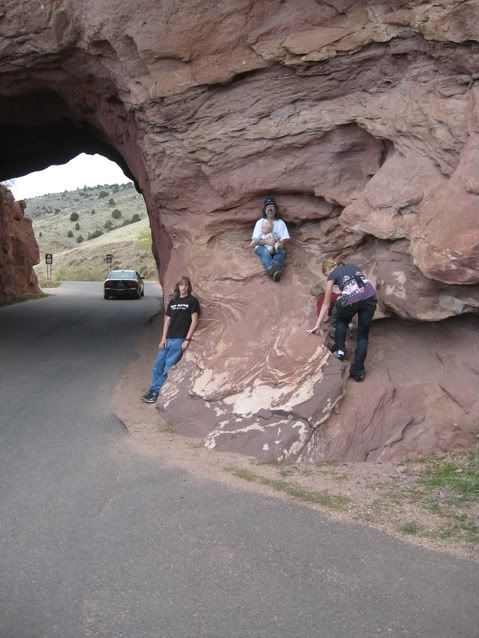 Hiking back up to where we parked the van...
That's all folks! Hope you enjoyed the scenery as well...