Today at 5:30 we have an appointment to get our family pictures done. I can't wait to see how they turn out! I just don't know which coupon to use?! I've got one for 50% off the whole order or I can use the one for $9 per page...I'm leaning towards the $9 per page one since we really don't have anyone to give them to...Besides, they will e-mail me all the proofs and I can always order more later if I change my mind.
That means I'm up for a busy day. We still have to head out to the store and get clothes (well shirts at least). Gotta make sure that all the kids get bathed (or showered)...I wanted to get my hair trimmed too, but there's just not enough time for that (besides, it doesn't look that bad).
I haven't even tried Zachary's little outfit on him yet...I sure hope it fits!!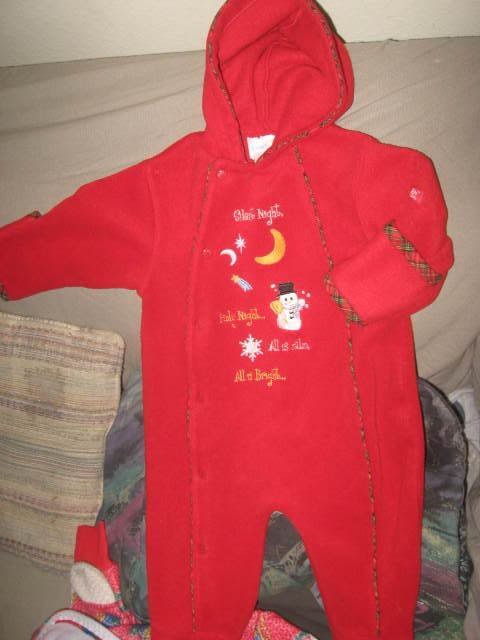 I better do that before we head out to the store, I may end up having to get a different one...
ETA: It fits perfectly!
Oh I'm just so excited! I am planning on having them do Zac's one year photos at the same time so we'll have to take some spare clothes for him. I hope Tyler decides to cooperate this time and if not...well he's 2 1/2 so I guess that's expected huh?
For now, I think I will go back to bed...I kept the boys up late last night hoping they would sleep in and then I couldn't ... *sigh*