Even though my friends are insisting we need to put in for Extreme Makeover Home Edition, it is more for the purposes for Harley's needs than the house needs...We have been working hard on the house...Hoping that the addition of this deck will help with some of the negative slope that is creative the drainage...I'm hoping the spots I've seen on the basement walls is not where mold is starting :( ... The drainage in this neighborhood sucks...
BUT here ya go..what we've been able to get done on the deck so far...with Andrew's work schedule it's hard to get a full day's work in, but he's busting his butt (and his knees...which results in him being down for a day or two!)
On April 30th, this is what the view from our sliding glass door was: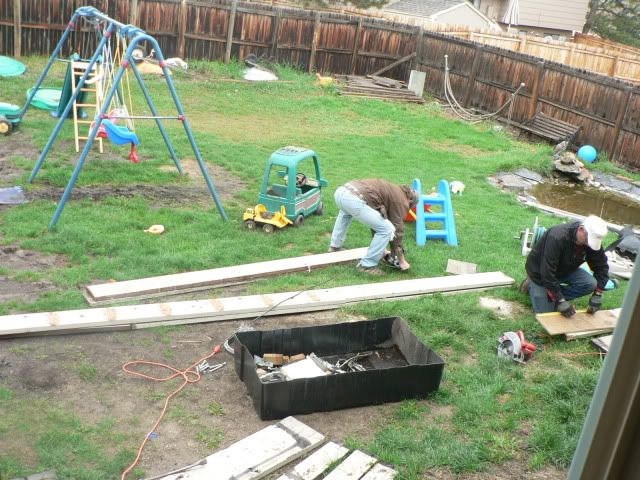 on May 9th (Mother's day)...this was the view...
In progress pictures: