Here's the new van we bought:
We got $5,000 off the price because of the hail damage--
Harley did NOT want his picture taken this time, look at that face!! :))
Daddy taught Zac to drink out of the jug!?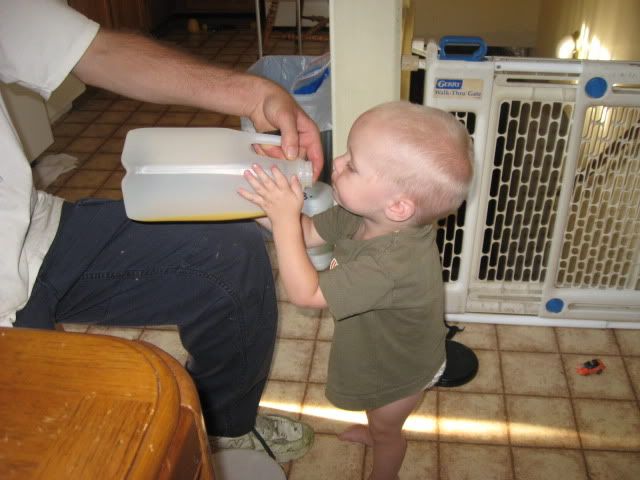 And then we talked him into using a big boy cup instead!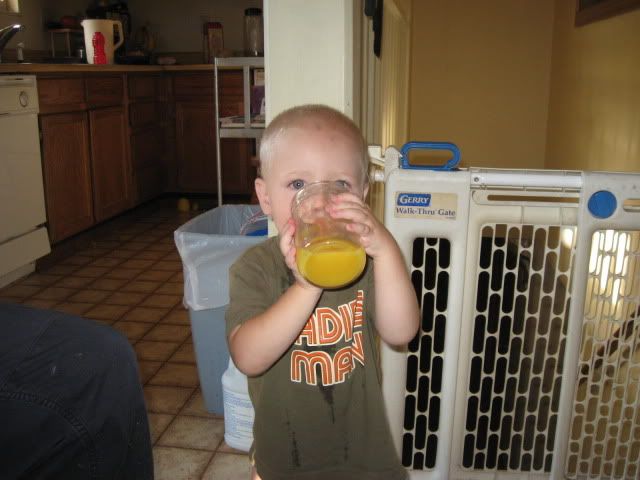 HELP! My tongue is on FIRE!
(no it's really just after a popsicle!)
Darien came over on Friday for a BBQ! We have missed him so damned much! He was Harley's respite provider for two years. Now he's a hairdresser. It was so nice to catch up with him! He was so upset that we didn't even call him when Zachary was born...last time we saw him Tyler was about 6 months old!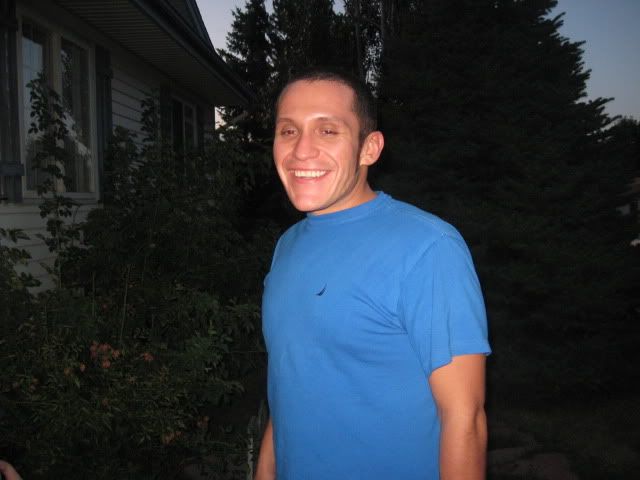 Last but not least, my beautiful daughter bought a dress yesterday--this is the first time in almost eight years that I've seen her wear a dress! And she let me take pics knowing it would end up on my blog! What a tropper she is!