Tyler wanted to plant flower seeds...even picked out the flowers he wanted! What he doesn't understand is mom doesn't have a green thumb...I've never been able to grow anything from a seed...but he insisted it had to be from seeds...Thanks Curious George!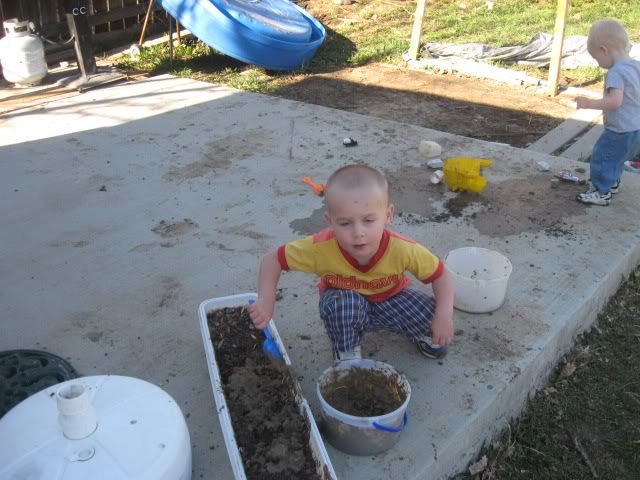 Zachary was a little jealous that he didn't get to play in the mud too...so I let Tyler share his mud bucket with Zachary
They were having fun making mud pies....
Zac liked watching the mud pour out of the measuring cup....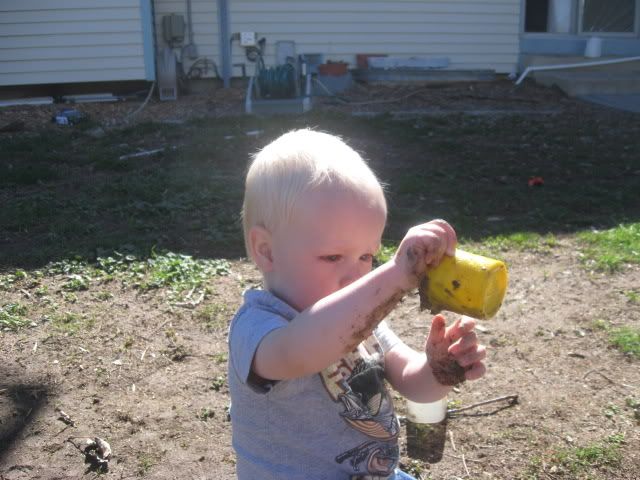 He tried to drink the mud next...it was in a cup after all!
Mud is quite the sensory experience ya know?
My sweet little mud baby asking to go in the swing...I know the shadow's screwed up the pic....but you get the drift I think?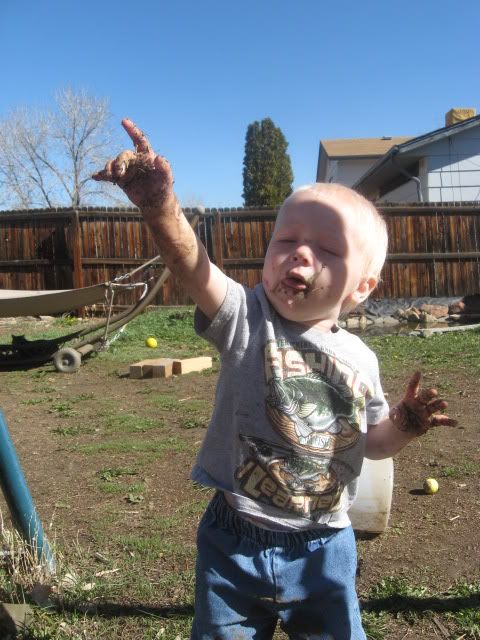 We got a little muddier than that, but didn't want to get mud all over my camera...or worse yet drop it in the mud...It already went swimming twice last summer!
Here we are all washed up...Love the hair -- and those precious little teeth!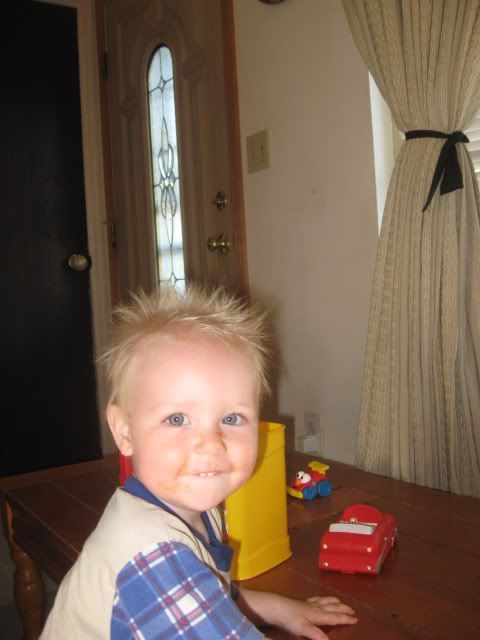 AND...I'm gonna round it off with a different kind of dirty....
We were teasing Robert that we needed a pic of him with his after prom party date...and here they posed together....