Unbelievably, everyone is in bed but me!? I'll be going soon...
It took Tyler a while to realize there were things in the stockings...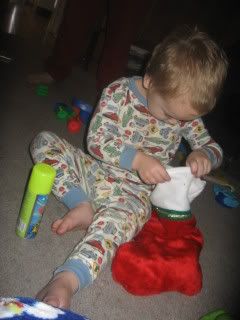 There were lots of little things (well maybe not lots) in their stockings...a little turtle flashlight, crackers, cookies (no chocolate! I DID IT!! Christmas without chocolate this year!), cars, rubber duckies, bath toy squirters...punching balls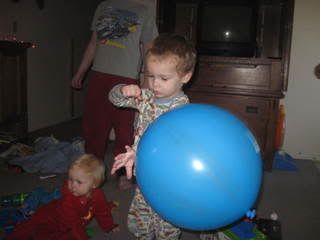 These cool spinning tops that flash lights and play music when you spin them...The pictures are a little dark, but you can see they had fun with them (and hopefully you can see what the tops do).
Zachary playing with his--watching it -- Robert was in 'charge' of keeping it spinning -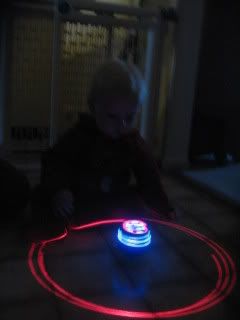 And here's Tyler and Zachary playing with the other one
Here's one with both the boys playing with their tops next to each other (without fighting!)
And of course, everyone got a can of silly string for our annual Silly String fight every Christmas -- The video's a bit boring because I had it sitting trying to record from a pedestal...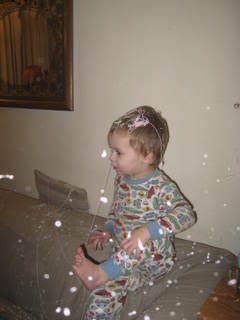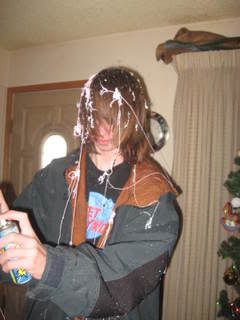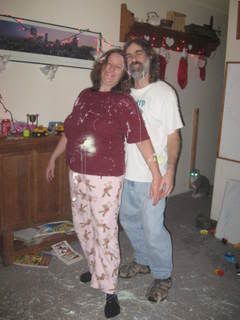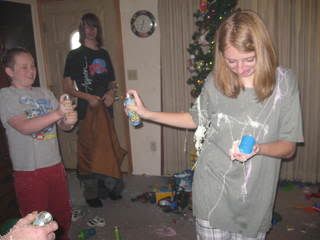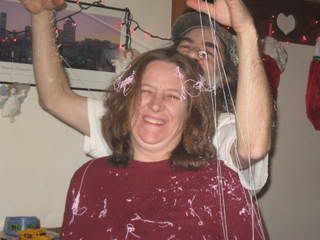 The silly string adventure (as Harley calls it) is something they look forward to each and every year...and it helps me because they have to help clean up and vacuum when we're all done...My living room never got clean this fast when I was doing it by myself.
My living room after the 'adventure':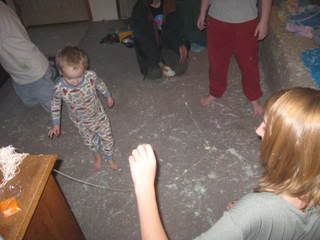 My living room NOW! (yes all signs of Christmas have been packed away til next year!)
I hope everyone has had a wonderful Christmas season!!