I'll be back with lots more...I'm having a hard time picking which ones, so you may just have major overload if I can't decide...I promise by midnight the pics will be up!!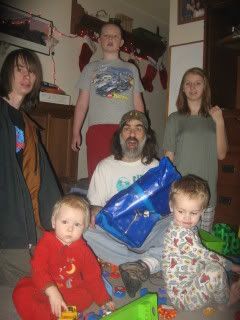 OK, I'm back after all!! YAY! They are going to give me time to do it now!!
Zac and Tyler's first look up close at all the gifts --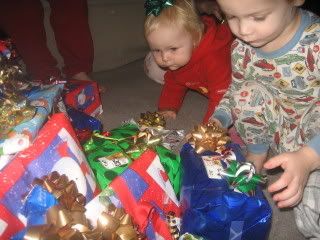 Sweet baby!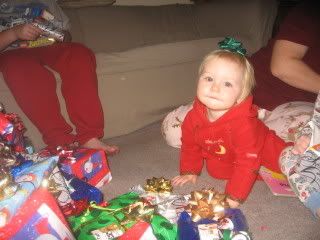 Baby with momma (we had two cameras going this morning...)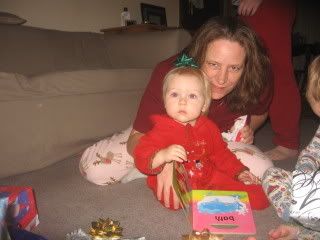 Tyler and his Word World Legos -- he's loving it!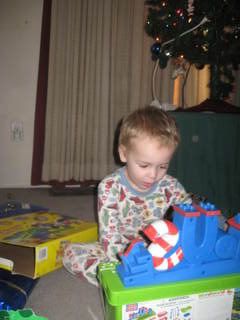 Harley got legos too
Robert got a couple of flying things (and shoes, a watch, a pen light and a few other things) but this is his favorite
And this is his second favorite -
Kelly is so beautiful...especially when she smiles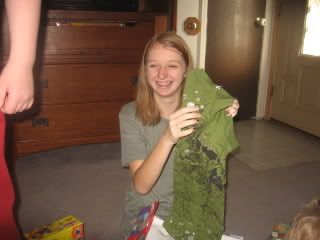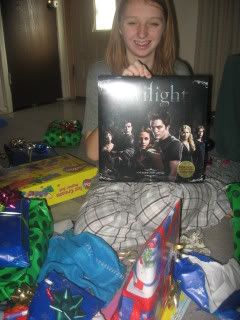 Nick was pretty mad...we didn't get him 'nuthun' for Christmas this year...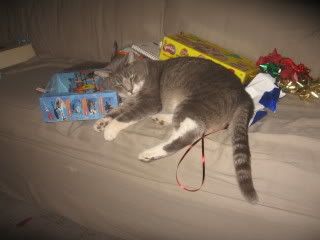 OK I tried to pick just one or two pics of each child with their favorite toy..but here are a few more...I'll make another post with the stockings (which we did AFTER gifts...and our Annual Silly String event!)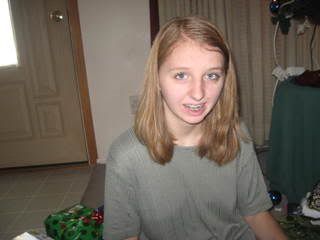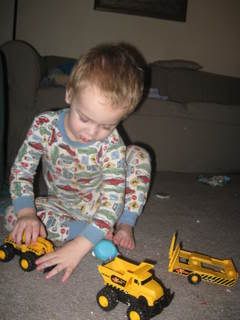 Playdough was a big hit with Tyler and Harley...they got 3 sets between the two of them - they can make shapes, pizza or ice cream now :)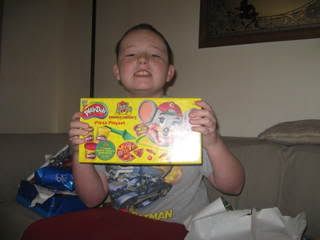 Tyler enjoyed the books too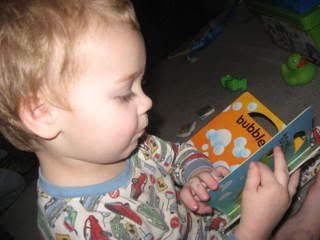 Andrew is a goof ball and will wrap ANYTHING!! Here he's wrapped up a Ziplock vacuum sealer as a family gift...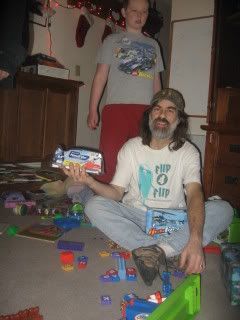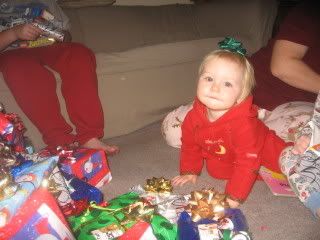 OK, that's all for now...going to play with the kids' toys...er...I mean the kids for a while and will be back to put up more pics...just stockings and stuff though...