The cake Harley made --
(the 'divet' in the middle is where the candle was)

Ready....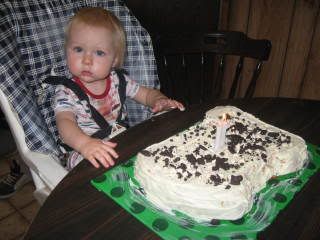 Set.....
Change batteries in camera here
GO!!!
He loves the phone --
Tyler got a gift too -- Oh it was so much easier than him taking Zachary's gifts away from him!!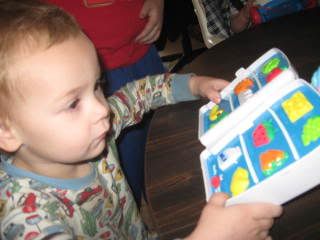 Big Bird seems to be Zachary's favorite Sesame Street character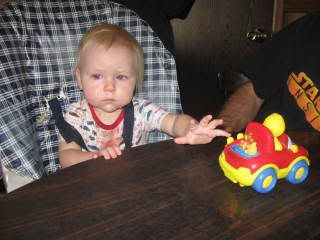 Wasn't too impressed with the front end loader though
Really likes his bus too! The bus sings "Wheels on the Bus". Every morning Zachary waves goodbye to Harley while he is boarding the school bus so I think that helped him like this one!