And we are having day-after-the-snow fun...
Tyler wanted to go and play on the swingset in the backyard....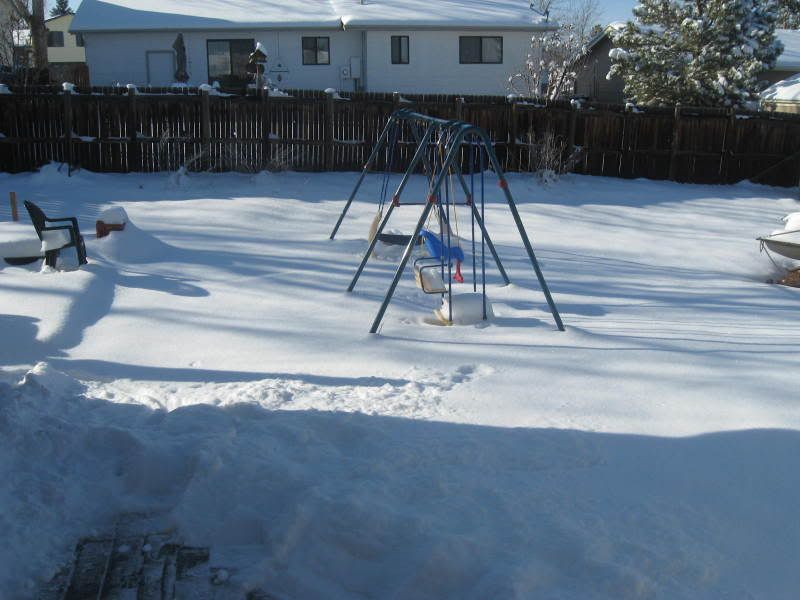 Sorry son, not gonna happen today...
But you can have a snowball...
let's get one for Zachary too...he's never held a snowball before!
but didn't seem to mind the coldness of it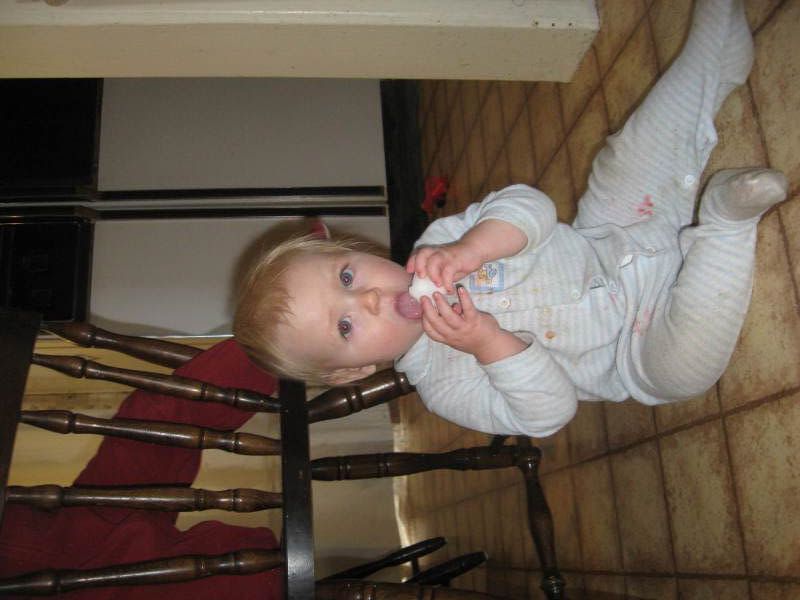 Zac tasted his, so Tyler had to taste it too!
So Zac...always trying to be like his big brother...stuffed the whole thing in his mouth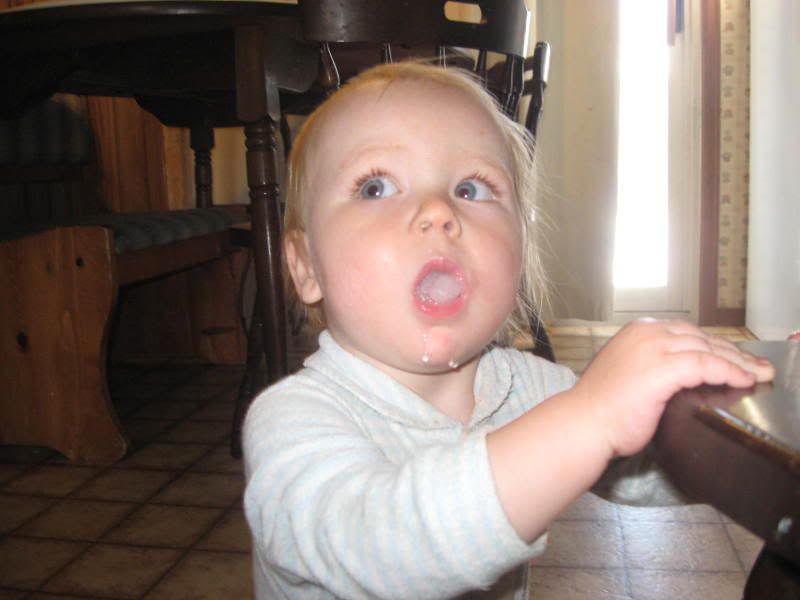 Tyler got to go out in it, but didn't stay too long...It's nearly up to his knees...
I'm sure Robert & Kelly will want to take him out sledding this afternoon too...we'll see! Of course if I go along I will take more pics