I know, none of us are looking in this one, but I still think it's a good one....
Tyler heard his very first real rooster say "cock a doodle doo"--He got a real kick out of it!
Look at that dimple! I love his dimples!!
Goofin' off, acting like we're pulling the wagon!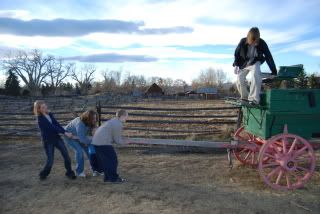 One of the few we were able to catch of Robert....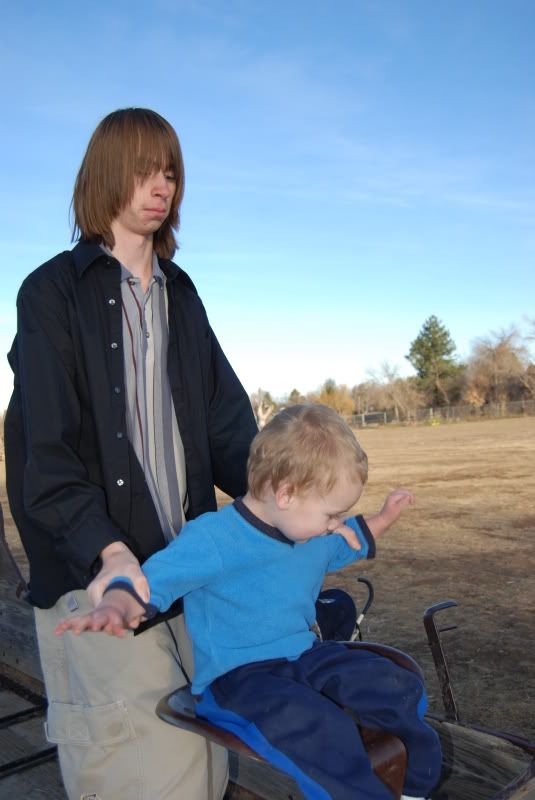 "Reading" with Helen Keller: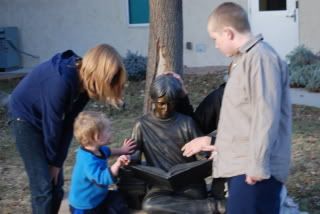 Tyler is always on the run! -- Oh see that cat in the background? He greeted us when we arrived and then followed us the whole time we were there...The kids got a kick out of it
Can't get him to stay still! :)
Shh, don't tell anyone, but Tyler is Kelly's favorite brother!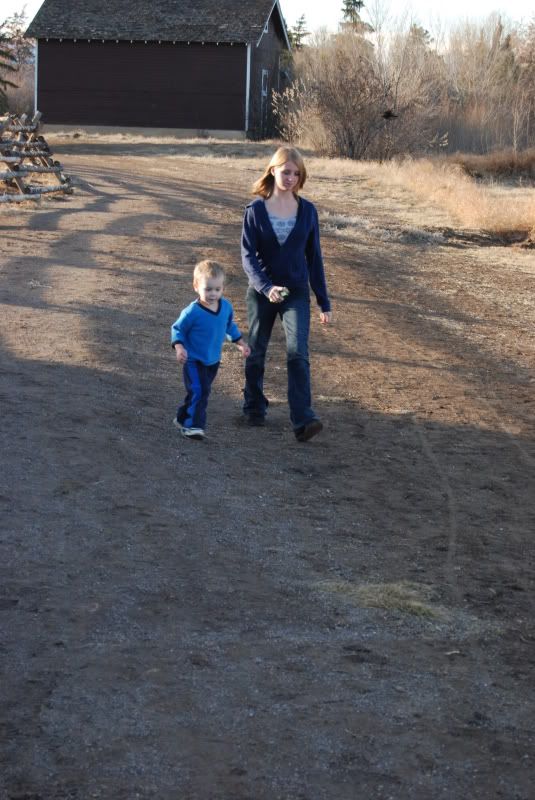 Ok, more to come (and I'm sure I have to come back and resize some of these too!). I've just got to upload them now...