I had to take pictures of pictures...I'm hoping to get a scanner soon! Then Hopefully I can repost these with better quality.
WARNING: Some of the following pictures may contain partial nudity....
Newborn Harley:
Harley in his Johnny Jump Up...Those are earmuffs to help keep his head up straight and to keep him for getting chafed by the straps....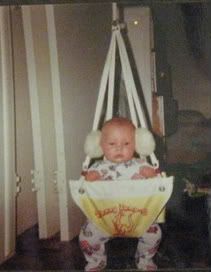 Harley on his 1st Birthday: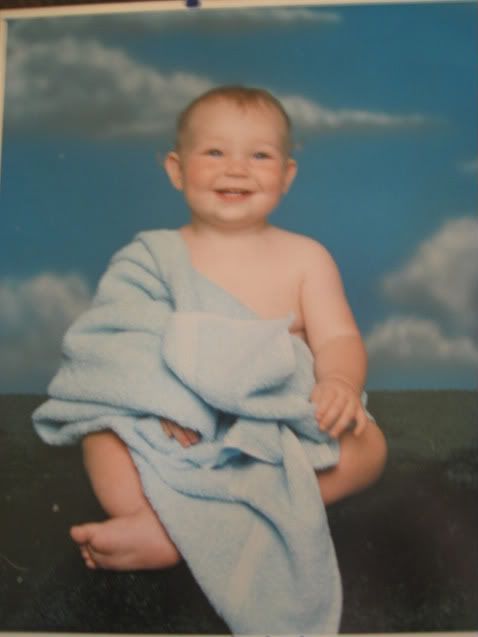 And as an added bonus (yeah, right!)
Tracy, Christmas 1974: (age 5)
Andrew and I in 1999: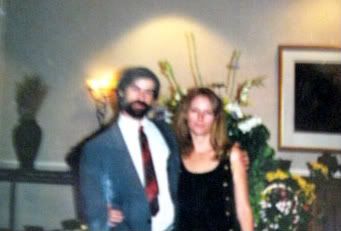 Dad with Harley at 10 days old: (I told Andrew I was going to post this just to embarass him!)