Yesterday Tyler and I (and Kelly) made some peanut butter cookies! This was Tyler's first time making cookies....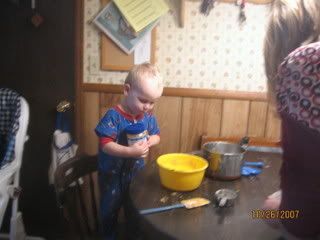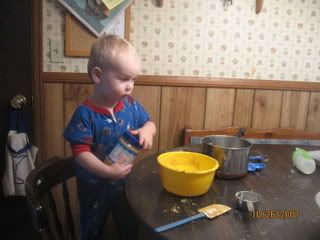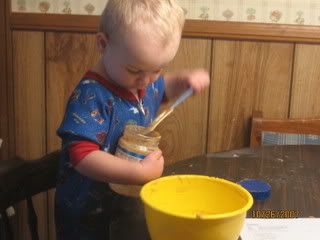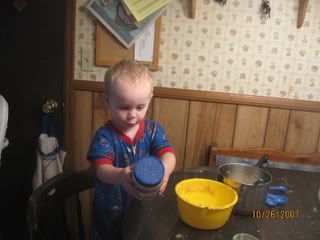 A few days ago I was trying to vacuum the house while Tyler and I were home alone...He decided he LOVES to vacuum!!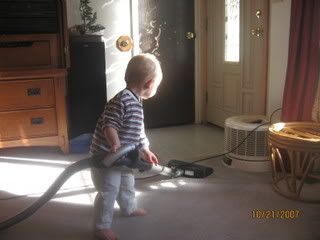 Doesn't he look like a pro?
I am enjoying doing lots of baking (at least now I can't do anymore till I go to the store and buy more baking stuff...I ran us out of everything!! We don't even have any regular granulated sugar in the house anymore!)...I've been organizing closets...reorganizing drawers....getting ready to move some of Baby Zac's clothes into his room and thinking that maybe I should be getting a bag packed for me, dad and baby Zac...I don't want to have this baby yet though it's still too early...I just want to feel prepared....Andrew is thinking it's going to happen in the next 3 weeks....I told him it needs to wait at least 5 more weeks but he's insisting...I guess I better go and change his prediction on the BabyNet expecting pool?