This first picture was in December 1999...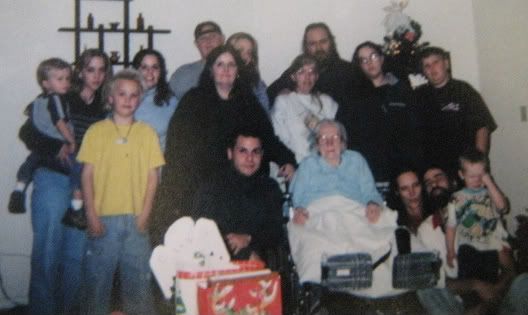 Back row: Shelley (niece) holding Donovan (her son), Becky (cousin), Jacob (cousin), Jessica (cousin), Garry (my oldest brother), Angela (niece),
Jesse (nephew)
2nd row: Joshua (nephew), Jackie (cousin), Kim (sister in law)
Front row: Benjamin (cousin), Nana (my beloved grandma!), me, Andrew and Harley.
Now...my nephew came over on Monday and I got a picture of him with my kids....
Now...Kelly (holding Zachary who wants to touch the big guy!), Robert, Tyler being held by Jesse (my nephew! Look how much he's changed in 10 years!!) and Harley!