FINALLY!! Got around to uploading some more pics to my account so you're in for some major picture overload...I'll start with a "seen"
SEEN: sitting at a light in Englewood, Colorado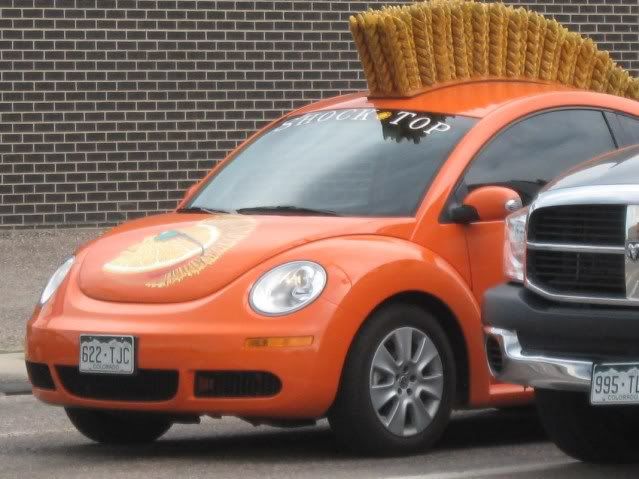 A video of Zachary, signing "please" and his version of "help" too (he just flips his thumb up and down really fast so you'll have to look closely!)
And he may not speak many words (not usually any words at all!)...but his receptive language is right on the money!! We were early to pick up Harley one day and told him we would go to the fountains...he RAN for the fountains (you might even see Robert in the background!)
I thought this was a great picture of him...catches his 'serious' personality!
Kelly said I had to post these too because she likes these better than that one...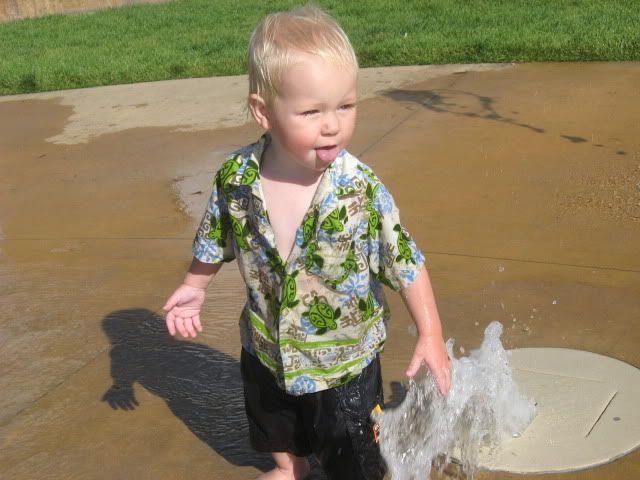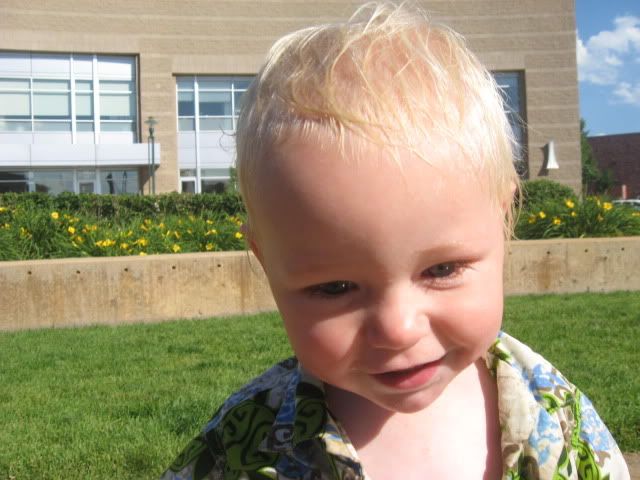 Our deal for posting those pics...a pic of Kelly with Zachary
(oh and in case you're wondering, yes, he keeps his tongue out a LOT!! I think I'll ask the pediatrician about it next week).
Tyler was there too...a rare picture of him playing nicely with Zachary!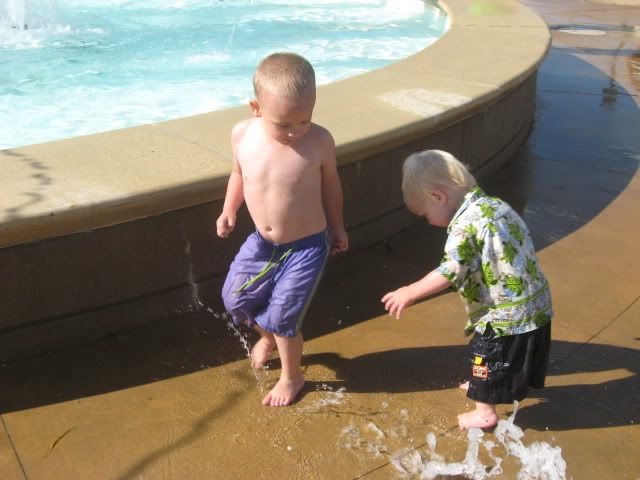 My Wild Man...
He never stops moving!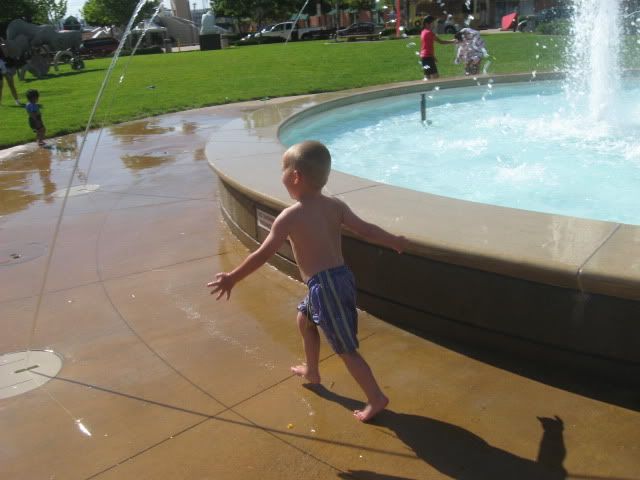 Somewhere, under all that hair, is my oldest son...you can't tell, but he's grown himself a little goatie and mustache....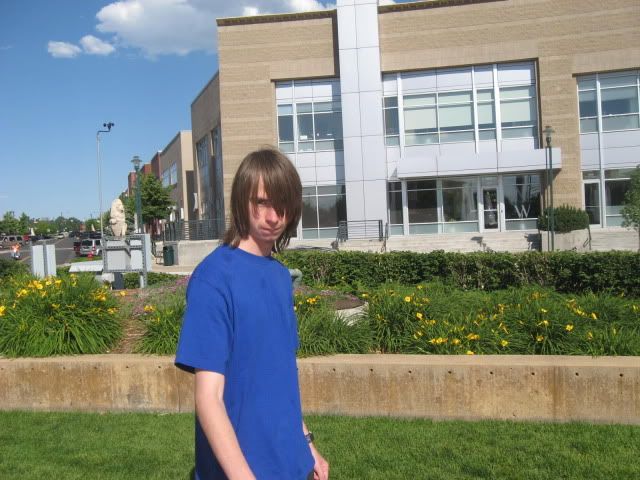 And of course Harley...Kelly cropped it a little close...guess she wanted you to see all the freckles?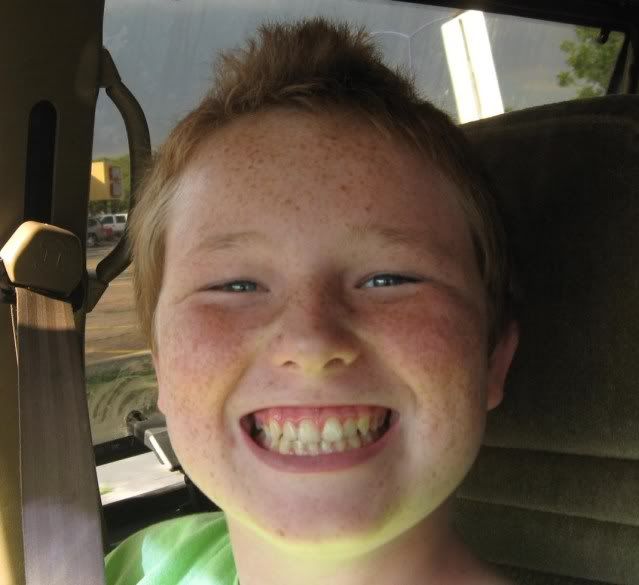 (He's really enjoying "mohawking" his hair...I can't cut it yet or he'll get sunburned scalp...he insists on having it completely shaved off!! So we're gonna deal with it a little longer LOL)