This year was Zachary's first Thanksgiving...It was so quiet and relaxed around here. I guess so many people think that is a great way to spend Thanksgiving and I guess it is, but I sure miss the big family get togethers. It never feels like a holiday when Robert & Kelly are missing.
Cooking started at 7:00am...I never once changed out of my PJs all day..how's that for relaxed? I spent hours playing with my boys though so it was a very special Thanksgiving!!
Now for the pictures
Zachary LOVED his Thanksgiving feast and fed himself!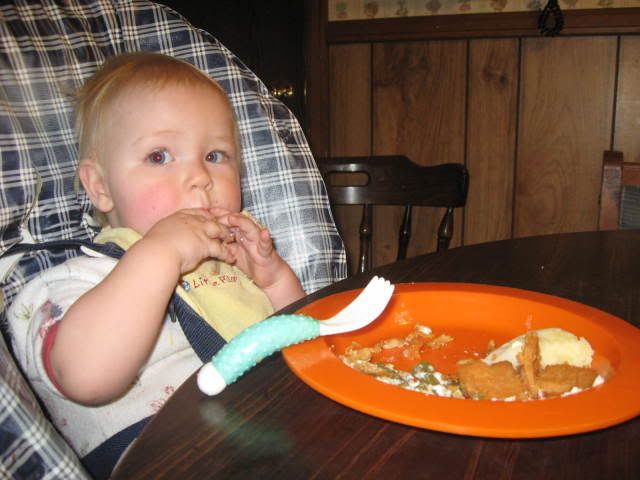 Tyler did too...I was impressed that he tried everything on his plate -- he's been such a picky eater the last few weeks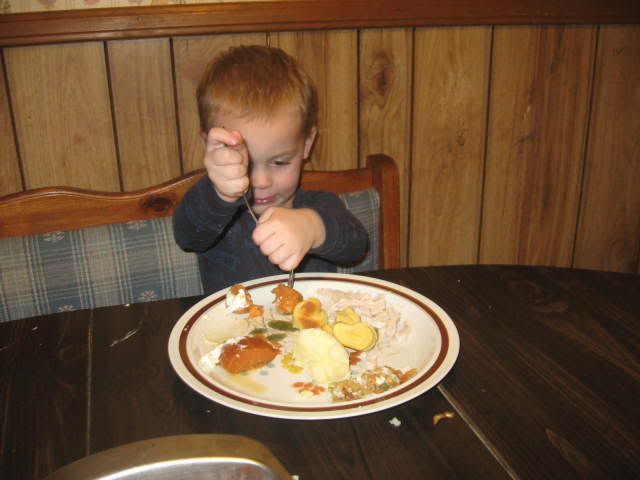 And Harley tore up his drumstick - guess you can tell just how relaxed we were, with him shirtless huh? Well he just doesn't like to wear shirts when he eats (at least he was wearing pants though LOL). He just doesn't like to spill things on his shirt, so he'd rather not wear one :)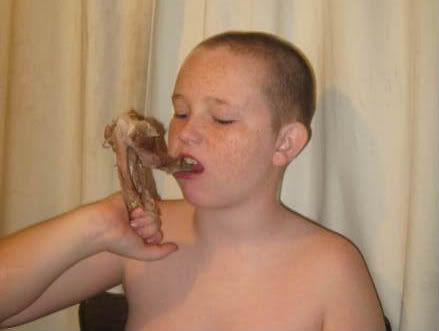 That's all..that was our BIG Thanksgiving...