Pumpkin pie never got made...One of Andrew's clients gave him a pumpkin pie so Harley decided "we can't make a pumpkin pie because we already have one!" So Sorry no pictures of that...
Instead we put lights on the big tree out in front of the house--
Robert & Zac untangled some lights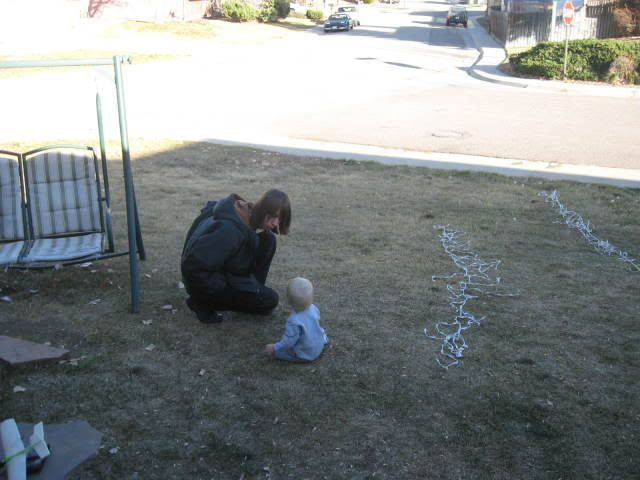 Kelly wanted to be the one climbing the ladder so she's the one who actually decorated the tree...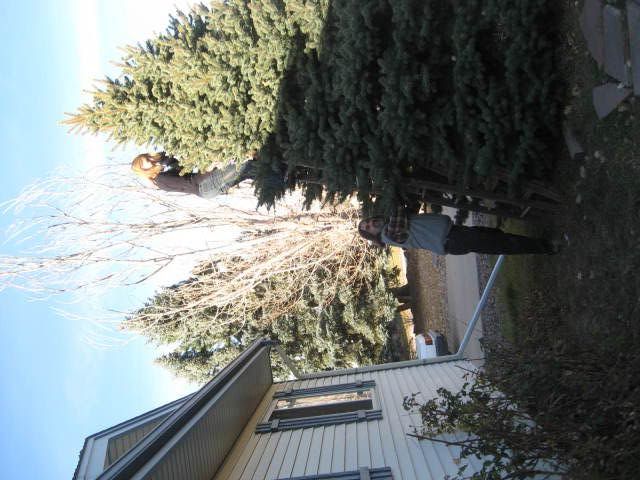 She also insisted on a picture of "Mom and Dad together" so..no laughing!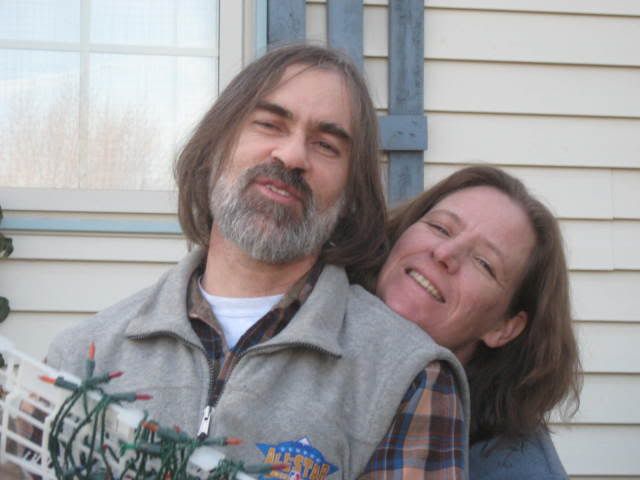 Some Mommy and Me time with Zachary
Some brother bonding time
now some silly time!