Kelly dressed as a vampiress in honor of the Twilight Book Series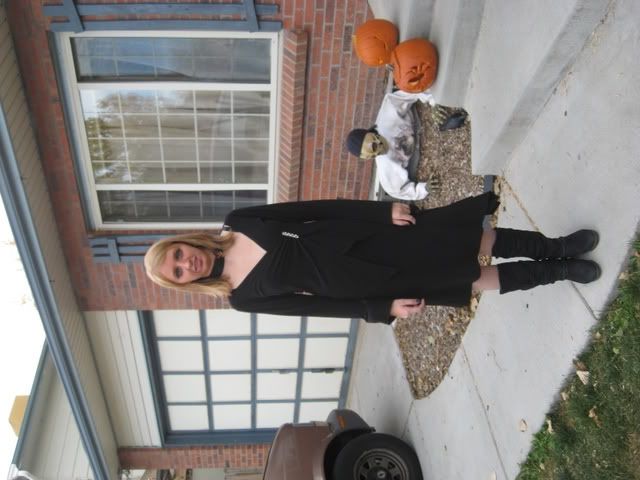 Harley & Tyler were ready to go by 4:30...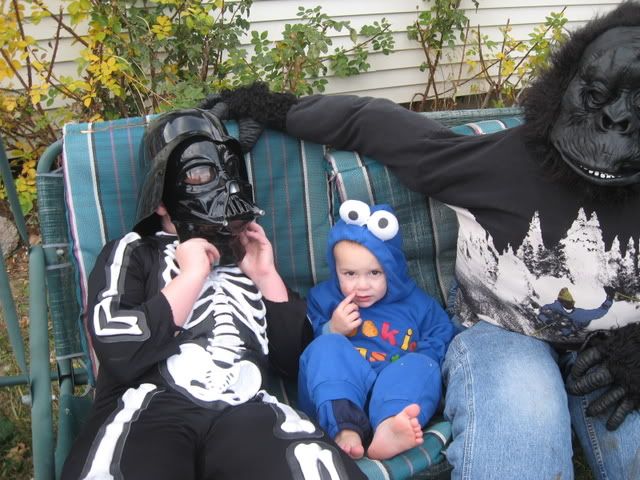 Robert & Troy were really party poopers...Didn't dress up at all??
Zac ended up going as a baby chick because the weather was so warm (the froggie was a very warm costume)
GROUP PHOTO!!!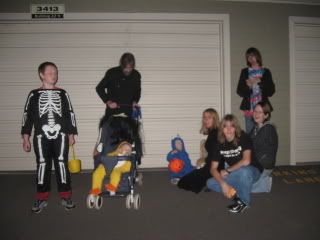 Tyler really enjoyed trick or treating once he figured out they were giving him candy!!!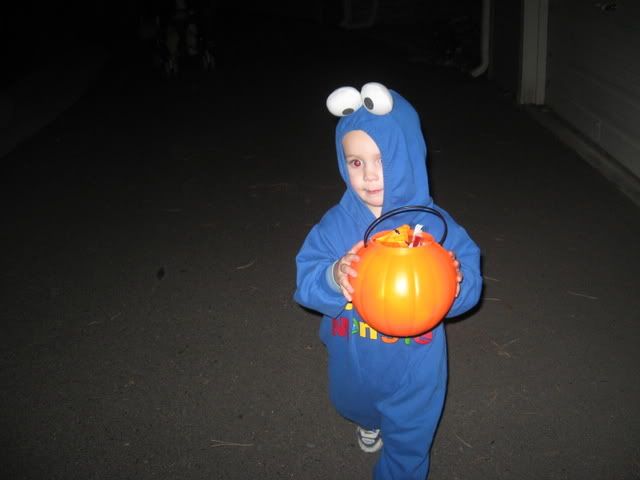 Robert & Troy still went trick or treating...telling everyone they were taking donations for their Halloween party (since I refused to buy candy since we were doing trick or treating....) LOOK at their stash!! (this is a king sized bed it's all laid on!)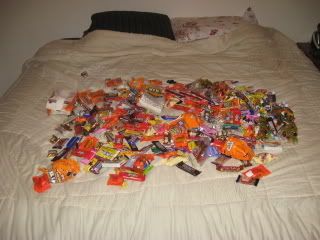 We got some of the kids to do the limbo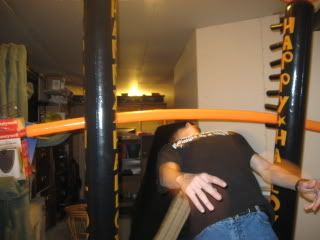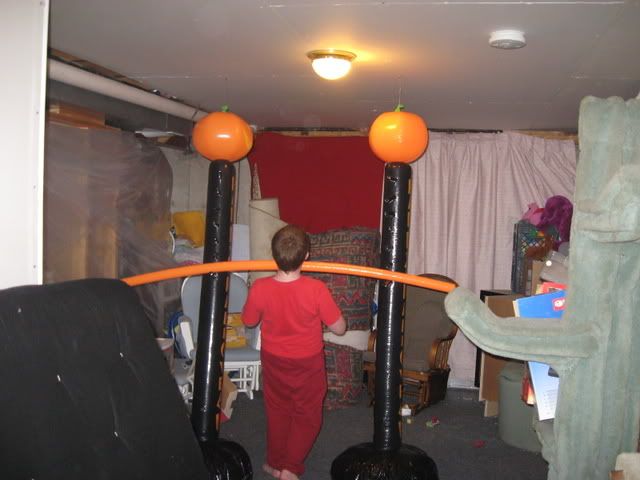 (yes, our basement is trashed!! and not quite finished either....*sigh*)
And Tyler and Harley played some Spider Ring Toss...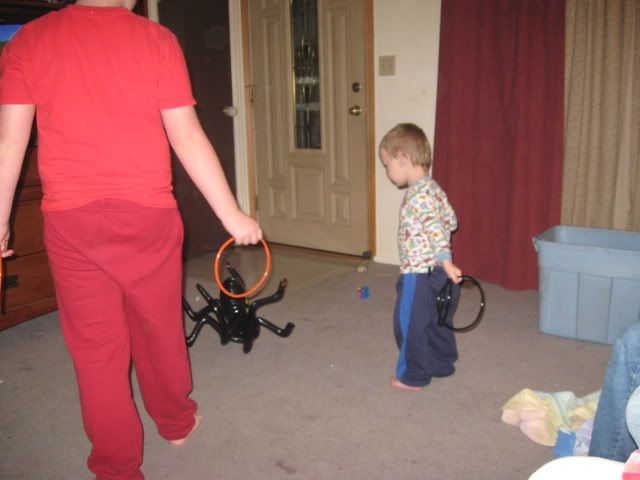 We still haven't split open the pinata or done the bobbing for apples...I was too exhausted after everything we went through yesterday....