It was a little windy and cold today, but I just had to get the kids out of the house. They all had a blast at the park...Lots of pics of Tyler follow!
There was a day when we couldn't get Harley to climb up the bars...Look at him go!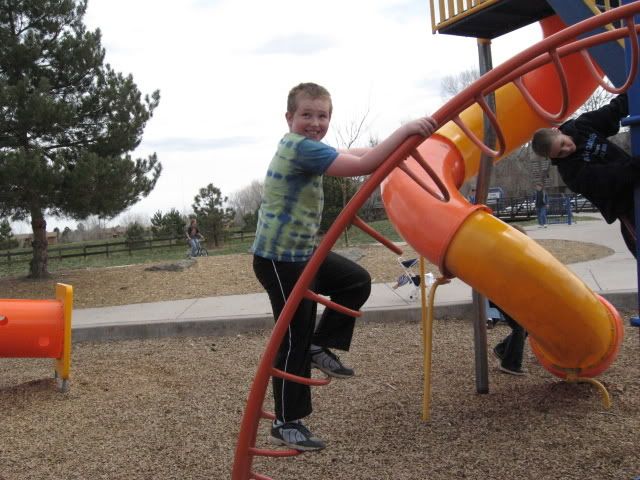 (see Kelly in the background?)
In a Tunnel (with Kelly following once again!)
I just like this picture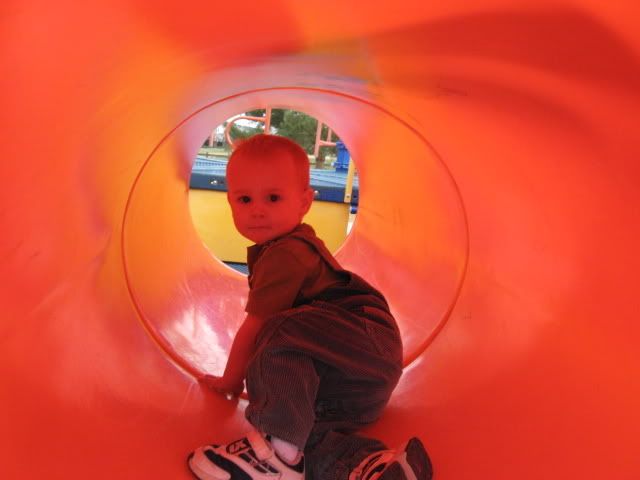 Enjoying being "up high"
Even Robert got in on the action. He and Kelly were vying for time with Tyler on the playground...
Tyler really enjoyed the slide (see Robert in the background with the red sweatshirt)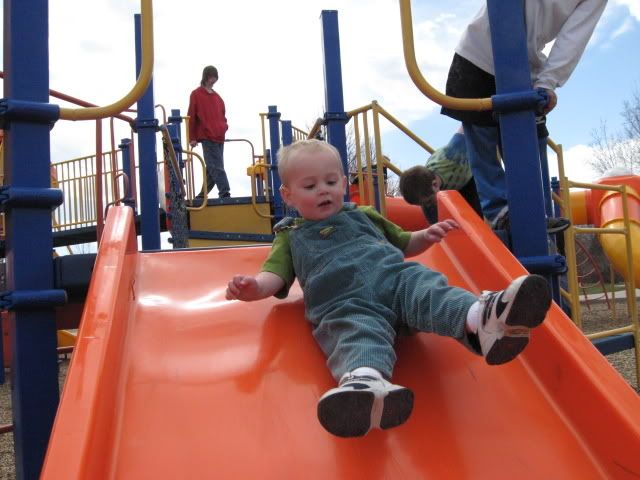 Tyler LOVED jumping on the bridge!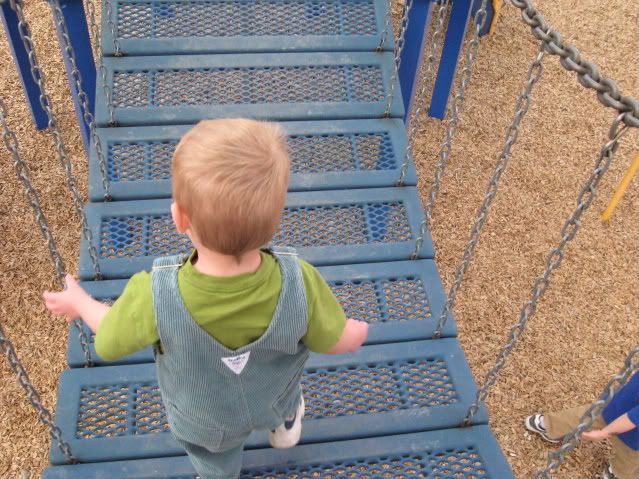 Swingin' Ty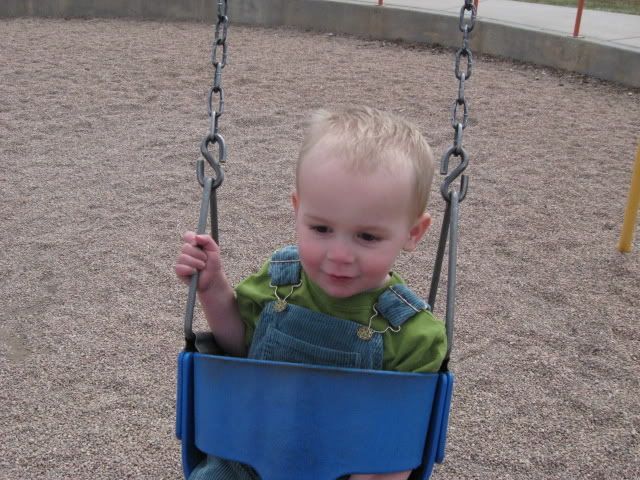 Zac got to ride the swings with mom in his HotSling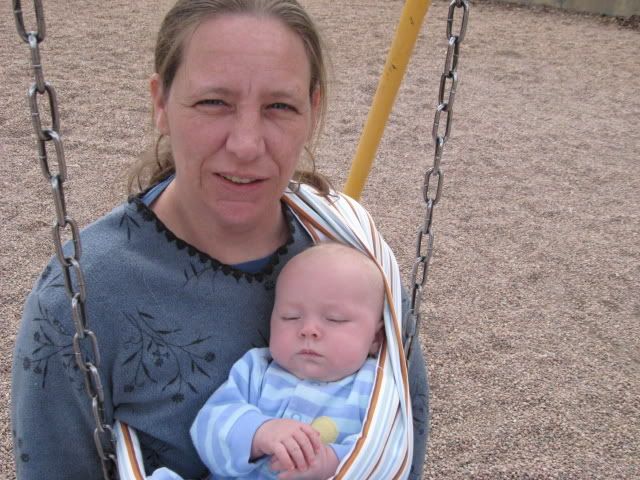 And Tyler's got the bruises to prove how hard he played today...Now if only he would go to sleep and stay asleep! For crying out loud it's 11:15 pm!!